We Accept...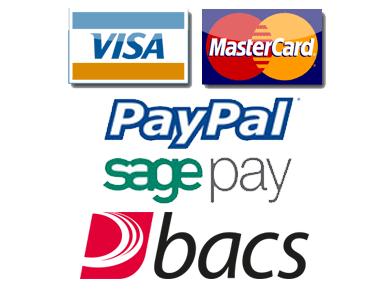 Air Conditioning, Beer Cellar Cooling, Air Purifiers, Dehumidifiers
ABC direct Supply all types of air conditioners, cellar coolers, air purifiers, air filters and dehumidifiers to the bar, hotel, home, catering and leisure industry.


Air Conditioning
Available as portable, mobile and fixed air conditioning units for climate temperature and humidity control. Air conditioning within the workplace has been present for many years and it is proven that a comfortable working environment improves workability and efficiency.
Our air conditioners and climate control units are designed for the commercial or residential environment, including shops, restaurants, offices, pubs and clubs, hotels, doctors waiting rooms as well as smaller units for your own home.
There are many options open to businesses, whether you have a conservatory, small shop or large offices there are different systems to suit them all, and with units being able to heat as well as cool it gives you greater flexibility and very affordable options.
Wall Mounted Units
- These units are wall mounted and piped out to a condenser which would be mounted outside conveniently you can have up to 8 indoor units connected to one single condenser giving you much more space outside, and with VRV systems the indoor options are endless.
Ceiling Cassettes
- These units are ceiling mounted usually within a suspended ceiling void the depth needed is about 250mm. All that you will see within your shop or office is the fascia which has a four way blow which covers a greater area. These units are connected to an outdoor condenser which can be mounted at the back of the property, again with these cassettes depending on the cooling capacity you can have several indoor units connected to one outdoor.
Under Ceiling Units
- These units are mounted just under the ceiling so if there wasn't enough room in the false ceiling or that wasn't an option under ceiling units could solve that problem. The indoor unit is connected to an outdoor condenser mounted outside either at the back of the property or convenient, depending on the size of the area several indoor units can be connected to one single outdoor condenser giving greater flexibility.
Air conditioning provides perfect indoor climate control all year round and there are many models to choose from, which are pleasing on the eye as well as the pocket!
They come in many styles, portable and mobile air cooling, fixed air conditioning units, monoblock or split, domestic air conditioning for home or office, slimline portable air conditioners, flexible cooling powered air conditioning, split and evaporative air conditioning and air coolers.
Cellar Cooler Systems
The Cellar Cooler systems provide reliable cooling for wines, keg and traditional cask beers and also prolong the storage life of fresh fruit and vegetables and keep florist stock and flowers in peak condition.
The system consists of two matching units, the indoor evaporator unit and a robust outdoor condensing unit. The indoor unit in stainless steel mounts neatly on the wall or the ceiling where it will not take up valuable storage space.
The range provides preset temperatures, variable in the range +8 to +23°C with the Electronic Controller.
Our cellar coolers are available with optional electric heaters to ensure optimum temperature control all year round, Ideal for Traditional Beer and Wine Cellars. All components on the cellar coolers are easily accessible for routine maintenance.
Dehumidifiers
Lightweight portable and compact dehumidifier units which are designed to be moved to any location in the home or commercial premises where drying is required.
These dehumidifier units reduce condensation, dampness and high humidity.
Air Purifiers
Low cost to run and low cost to buy air purifiers bring outdoor air quality indoors. Air purifiers will filter out smoke, dirt, dust, irritating pollen and lung damaging particles from the air. There are many types of air purifying units available, designed for easy use and installation.
We can supply air purifiers, smoke away units and hepa filters suitable for use in bars, restaurants, hospitals, psychiatric wards, doctors and dentist surgeries, nursing homes, veterinary surgeries, for asthma and allergy sufferers and many other applications.
Our suppliers of air conditioning equipment include:
J&E Hall, Kleenair, Ebac, Fujitsu, Qualitair, BeerMaster, LG, Cellarking, Thermofrost CellarTemp, Cellarator, Hubbard, Fondis, Vino safe, Blizzard, Marstair, IMI, Panasonic, Miyura, Toshiba, Samsung, Daikin, Honeywell, Monobloc, Ellenbrook, Whirlpool, LTL, Sumo, Hitachi, Premiair, Promac, Mizushi, Mitsubishi, De-longhi, Chigo, Cinni, PAC, Amcor, Electroair and many more.