We Accept...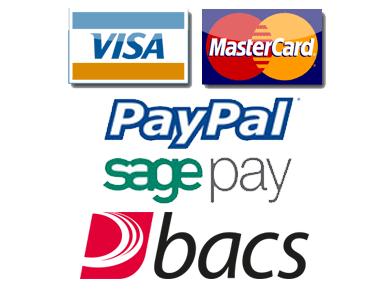 Bar Equipment
ABC direct supply a refreshing range of professional bar equipment spares and parts for all pubs, bars, restaurants, clubs, hotels and caterers in the leisure industry. For the domestic user with big ideas for the home bar, we can supply stylish and cost effective quality bar equipment to buy online.
ABC direct has a fine selection of back bar equipment, spares and parts at unbeatable low prices, including display fridges, bottle coolers, chillers, coolers, bottle cabinets, tall glass door bottle coolers, specialized wine chillers, chest bottle coolers for maximum storage, chilled storage, chilled displays, wine cabinets, icemakers, glass washers, dishwasher, pass through dishwashers, wash ware, glass washer baskets, laundry machines, washing machines, laundry dryers, dryers, wine storage, home wine chillers, commercial ice maker, ice makers, whirlpool ice makers, glass ware, cocktail equipment, cellar equipment, bar ware, back bar displays, counter top chillers, ice flakers, ice machines, glass freezers, vodka freezers, milk fridges, glass door coolers, wine dispensers, wine coolers, wine chillers, back bar beer cabinets, juice chillers, ice buckets, beer coolers, ice crushers, bar blenders, mini fridges, beer fridges, bottle chillers, glass frosters, cask coolers, wine cellars, flash coolers, line coolers, Beer Remote coolers, Style Coffee, coffee percolators, kettles, milk dispensers, bar top coffee machines, espresso machines, cappuccino machines, beer dispensers,
Cool catering equipment for cold drinks and food include: drink dispensers, bottle fridges, wine fridges, freezers and slush machines, smoke cleaners, air purifiers, cellar cooling, keg coolers, cellar coolers, drink fridges and too much to list!!
We have selected an extensive but not exhaustive range of bar equipment with prices that will delight you.
The brand leaders in bar equipment spare parts we supply include:
Infrico, Gamko, Osborne, Coolpoint, Newscan, Prodis, Infrico Refrigeration, Caravell, Scanfrost, Kromo, Inomak, Instanta, ARC, Codifesa, True Refrigeration, Cornelius, Classic, Airbourne, Chilla, Foster, Haier, Hubbard, Scotsman, Brema, Lec, ABC, Samsung, Hilta, Murphy & Son, Samuel Handley, Cardinal, Whirlpool, Manitowac, Project, Breakline, Scotsman, IMC, Seal, Autonumis retail, Hoshizaki, Maidaid, Winterhalter, Waterhog, ITV Refrigeration, Trimco, Williams, IMC, MPS, Hoshizaki, Classic, Hobart, Hobart Ecomax, Hobart Catering Equipment, Kitchen Aid, Contessa, Lec, Autonumis, Porkka, Kleenair, Burco, Lincat, Bravilor, Masterfrost, and many more.