We Accept...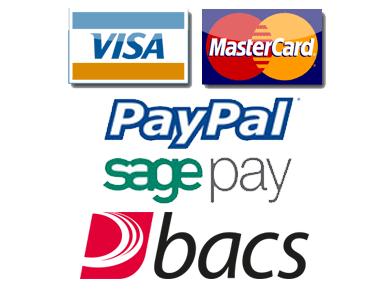 Beer Equipment & Cask Equipment
ABC Direct supply an impressive selection of professional and residential Beer Equipment, Cask Real Ale Equipment, Pub Cellar Equipment, Draught Beer Dispense Equipment, Keg Equipment, Cask Auto Tilt Equipment and Beer Dispense including Wine and Cider Dispensing Equipment for a wide variety of applications.
ABC Direct has a wide selection of draught Beer Equipment including, Kegerators, Keg Coolers, Keg Drop Mat, Cellar Pads, Cask Auto Tilts, Stillages, Real Ale Equipment, Beer line cleaning, Cleaning bottles, Beer Tap Handles, Beer Taps, Beer Pumps, Commercial Keg Refrigerators, Back Bar Coolers, Bottle Coolers, Glass Frosters, Wine Chillers, Keg Couplers, C02 Regulators, Beer Drip Trays, Draught Beer Towers, Cobra Beer Pumps, D System Keg Couplers, S System Keg Couplers, European Beer and Ale Keg Tap Couplers, Beer Regulators, Nitrogen Regulators, Primary C02, Primary Nitrogen, Secondary Regulators, Tailpieces and Hose Nipples, Coupling Nuts and Washer, Clamps, John Guest Fittings, Beer Line Hose, Gas Hose, Tools, Brushes, Thermometers, Smartstrip, Keg Jackets, Keg Mats and Bumpers, Keg Stackers, Cable Ties, Fob Detectors, Flojet Beer Pump, Wine and Cider Faucets, Bag in Box, Wine Couplers, Cold Plates, Wine Gun and Wine Pumps, Poly Tubing, Change over Valve, Cask Equipment, Python Remote Cooling Sysytems, Flash
Coolers, Compressors, Starters, Thermostats, Pumps, Motors, Coils, Handpulls, T Bar, Lowliners, Dispense Towers, Cellar Conditioning, Ale Extractors, Cask Taps, Keg Connectors, Cleaning Systems, Free Flow Taps, Brackets, Flow Restrictors, Meters, Bar Valves, Pub Cellar Equipment, Draught Beer Equipment, Cask Autotilts, Beer Filtering, Cellar Trucks, Cellar Drop Mat, Cask Corks, Soft Cane Spiles, Cask Keystone, Gas Bottle wall Bracket, Cork filled Drop Bag, Cask and Keg Trolley, Pitch Block, Beer Filter Kit, Stainless Bucket, Beer line, Rubber Mallet, Plastic Wash Bottle, Cask Doctor Tap, Check Valve, Cooling Probes, Saddle Cooling, Insulating Jackets, Ice Blankets, Black Boards, Wooden Cask Stand, Cask Lift Truck.
We have selected an extensive but not exhaustive range of Beer and Cask Equipment from brand leaders that include, Micromatic, Filton, A Cask, England Worthside, Angram, IMI Cornelius, Filton Autotilts, Desmon, Gamko, True, Norpe, Keg Cooler, Keg Works, A1 Bar Supplies, A1 Barstuff, DSI, CFBS, Hallamshire, DTS, EWL, Auto tilt, Kayel, The Ale House, Whitlenge, Autoaletilt, Beertech, Beer Machine, Brandles, Brewfitt, Celli, Codifesa, IMC, DDG, Drinks Dispenses Group, INOX, Flowtech, Gaskel and Chambers, Higene, Kayle, Hijack, Carlisle Bars, Quenche Bar, Bar Oylmpic, Mitchell and Cooper, Boka, Samual Groves, Standwell, John Guest, Flojet, Durrtechnik, Tupour, Alumasc, Universal Dispense Systems, UDS, Murphy and Son, Samual Handley, Classic, Harry Mason, Homark.