We Accept...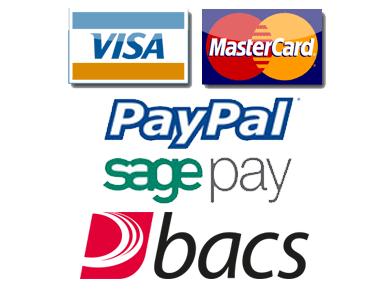 Insect Control
Why Choose Insect-o-cutor ?
We have Fantastic Deals on our Flykillers !!
"Probably" the Cheapest Prices Around !
Five Years Warranty on all Units

INSECT-O-CUTOR has been the technological leader in the development of electric fly killers since introducing the original UV light units to the UK in 1962. The new range a breakthrough in flying insect control with improved styling, with extra power, and the new Synergetic green/UV lamps combines most effective INSECT-O-CUTORs ever made.

Originality of design, quality and manufacture and outstanding performance are just three of the reasons why more than a million units have now been installed in 40 countries world-wide.

INSECT-O-CUTOR provides all round protection from food contamination.

Veiw our range of flykillers below..
ELECTRIC TYPE
The most popular type of fly killers - instant and effective method of insect control.
GLUEBOARD TYPE
Traditional, but still very effective method of trapping flies and flying insects, combined with new lamp technology and hygienic storage function.



Maintenance of Insect-o-cutor Fly Killers

All INSECT-O-CUTORS have tool-free maintenance

Killing grids are self cleaning
Glueboards should be changed at least every 3 months
Lamps should be changed every 12 months

SERVICE SCHEDULE

As a minimum, the fly killer should be serviced annually:
One minor service to clean the unit and check the electrical system

One major service to change the attractant lamps, inaddition to cleaning and checking the electrical system. The body of the unit should only need occasional wiping over with a damp cloth and mild liquid detergent. Food-safe detergent that has no odour must be used for any preparation or manufacturing area.

Remember to switch off and disconnect the electrical supply before starting work on the unit.

INSECT-O-CUTOR electric fly killers are fitted with a custom-built transformer providing a constant 4,000 volts. This prevents insects sticking to the killing grid or exploding ensuring insects are killed efficiently and hygienically.